DevOps Engineer
PatientKeeper - Waltham, Massachusetts
Job Code: 9876-24PK
Full-time
Varies
Would you like to work with an engineering team delivering cutting-edge software to the healthcare domain? We are expert in connecting healthcare information systems across hospitals and physician practices to create a single software work environment for physicians.
We are looking for a highly motivated IT engineer who is excited about growing into the DevOps role. The role requires hard work, creativity and tenacity. DevOps Engineers are responsible for the design and implementation of the infrastructure our development organization needs to be productive and efficient. The DevOps Engineer will be responsible for executing the tools and processes to enable DevOps. Candidate should be able to bridge the gap between Development and Operational teams. The role requires a well-organized, action-oriented team player with the ability to prioritize daily work, change directions quickly, and work on multiple projects simultaneously.
This is a great opportunity for an entry level or Junior IT or Developer that wants to be mentored by a team of senior development professionals. Candidates must have a passion for software development, be customer focused, be able to communicate effectively with technical and non-technical teams, and have a strong desire to learn and remain current on a wide range of development technologies.
Responsibilities:
Work with the team to design and implement the next generation infrastructure for PatientKeeper's software development, testing, documentation, and customer deployment using tools such as Jenkins, Docker, Rancher, AWS and Azure
Define and own DevOps best practices for our web, Android and iOS application teams and assist them in engaging these processes
Act as the internal point of contact for support requests from our engineering teams, including first line troubleshooting of our internal servers, applications and systems.
Monitor and maintain our internal tools, including Jira, Confluence, Jenkins and applications developed in-house.
Qualifications:
Bachelor's Degree in Computer Science/Engineering, Information Systems or equivalent job related experience
0-3 years of experience supporting and problem solving in complex server environments
Strong written and oral communication, including creation of technical and process-oriented documents
Strong problem-solving and analytical skills
Ability to work independently with some supervision, engaging peers and other departments to accomplish assigned goals and effectively execute projects in a cross-functional environment
For more information about this opportunity and PatientKeeper, visit us at https://patientkeepercareers.com/careers/search.dot
Job Location
Waltham, Massachusetts, United States
Position Type
Full-Time/Regular
Last Edited: 11/30/2018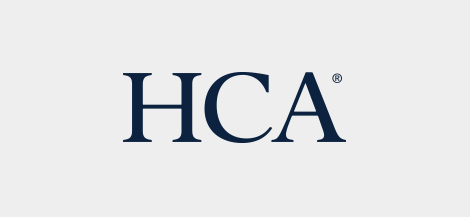 HCA is committed to the care and improvement of human life and strives to deliver high quality, cost effective healthcare in the communities we serve.
Learn more about HCA