Product Manager
PatientKeeper - Waltham, Massachusetts
Job Code: 26665-13053
Full-time
Varies
At PatientKeeper, we are expert in connecting healthcare information systems across hospitals and physician practices to create a single software work environment for physicians. And our Product Management team is driven to developing software that embodies our mission: Advancing healthcare with instinctive, empowering technology that respects the importance of the physician.

Overview:

A PatientKeeper Product Manager is the champion for all PK products within their said domain. The primary responsibility for each Product Manager is to lead in the definition and design of innovative features and functionalities aimed at maximizing customer adoption and satisfaction, and enhancing the value of each product. While championing the product-lines, the Product Manager will also be a strong customer advocate.

Responsibilities:

Work collaboratively the product management team to define a strategic product roadmap for each product line, and working independently to execute against respective roadmap deliverables
Drive product specifications and design by translating industry mandates, engaging directly with provider end-users to understand workflows, identifying critical gaps and new opportunities, and leveraging the latest technological capabilities
Maintain a technical acumen of the software and the interworking and dependencies of PatientKeeper components and third party integrations
Collaborate with software engineers and quality assurance engineers to ensure software is developed and validated in keeping with industry and customer specific workflow demands
Represent PatientKeeper in relevant tradeshows, conferences, webinars, prospective customer and/or partner meetings and industry publications
Monitor the competitive landscape; assess relevant activities, trends and opportunities
Participate in pilot, co-development and beta programs, collaborate with services to develop, in an iterative, collaborative manner, software that ultimately meets the needs of the end-user physicians, care teams, and IT support staff
Communicate product status, key issues and launch plans to key constituents across the organization

Interaction with key constituents across the organization includes, but is not limited to:
• Engineering & QA: Author functional software requirements, performance benchmarks and user interface design requirements to facilitate software development
• Quality Assurance: Collaborate with quality assurance engineers in the development of functional use cases and performance measures
• Product Marketing: Support in RFP responses, messaging to sales force and KLAS initiatives
• Documentation: Collaborate with Technical Writing staff to develop internal and external content on both implementation efforts and end-user experience
• Corporate Marketing: Support in industry trade shows, customer conferences, and Customer Advisory Boards
• Services: Transfer knowledge to facilitate effective customer implementations, software upgrades, and optimization initiatives
• Support: Expedite triaging and resolution of internal and customer-reported issues
• Sales: Participate in prospect discovery and solution team initiatives. Transfer knowledge to facilitate effective product positioning and demonstrations


Required Experience:
Bachelors Degree and 3-5 years experience within Product Management required
A deep understanding of revenue cycle workflows and/or physician documentation workflows
Experience developing and/or implementing clinically or financially oriented solutions for healthcare providers (small practices, hospitals, health systems)


For more information about us, visit https://patientkeepercareers.com/careers/search.dot?facilityId=all

Job Location: Waltham, Massachusetts, United States

Position Type: Full-Time/Regular


Last Edited: 11/07/2018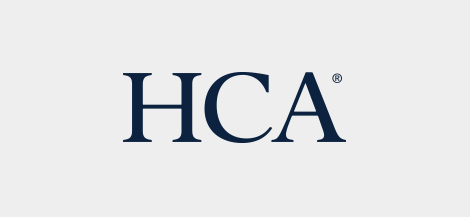 HCA is committed to the care and improvement of human life and strives to deliver high quality, cost effective healthcare in the communities we serve.
Learn more about HCA