Project Manager
PatientKeeper - Waltham, Massachusetts
Job Code: 26665-13685
Full-time
Varies
PatientKeeper – a leading provider of healthcare applications for physicians – is now part of HCA, the largest provider of healthcare services in the U.S. We are expert in connecting healthcare information systems across hospitals and physician practices to create a single software work environment for physicians. Our applications make it easier for physicians to place orders, reconcile medications, document encounters, and record charges, using popular computing and mobile devices – activities that are critical to improving patient care and clinical outcomes.

Overview

We are searching for an experienced Project Manager to join our Professional Services team.

Our Project Managers lead the delivery of solutions that allow our clients to enhance their operational efficiency, quality of care and level of clinical practice. They assume a variety of roles, including clinical and technical project management, client management, economics management (budgets), and change management in the course of implementing and deploying PatientKeeper's technology.

Responsibilities:
Direct and manage software implementation projects from start to project completion
Define project scope, goals, and deliverables
Develop and maintain project plans and schedules
Set, manage, and communicate project expectations to team members and stakeholders
Plan and schedule project timelines and milestones using appropriate tools
Coordinate efforts and schedules of project team members
Track milestones and project deliverables
Develop and communicate project status reports
Proactively manage changes in project scope
Manage project budget
Manage client expectations with respect to project timelines and deliverables
Ensure project success defined as on time, within budget and with the highest degree of client satisfaction
Investigate, track and resolve client's application issues
Develop and maintain strong customer relationships over the course of the implementation
Account Management responsibilities during implementation to ensure overall client success.
Required Skills
Knowledge of health care industry including financial and/or clinical workflows required
Excellent Project Management and business process analysis skills required
Experience implementing business and/or clinical software solutions in a healthcare / hospital environment
Project Management software implementation methodology experience required
Excellent interpersonal (written and verbal) communication and presentation skills required
Ability to develop clear, concise, and complete project and executive level status reports quickly
Proven ability to deliver projects on time & within budget
Strong motivation & team orientation
Demonstrated flexibility and creative problem solving skills
A desire to learn new skills & technologies
Microsoft Office applications and Microsoft Project knowledge
Ability to travel up to 50%
Ability to manage multiple ongoing projects
PMP Certification preferred
Required Experience:
Bachelor's Degree Required, Master's Degree preferred
A minimum of 5 years of software project management experience and 7 years total related professional experience
Experience implementing clinically oriented and/or business software solutions in a healthcare environment
Experience working with Senior Executives and Physicians in a Healthcare setting.
Experience with Healthcare IT systems and workflows
Experience managing healthcare software implementations in large complex customer environments
Demonstrated Project Management experience leading small and large, multi-location, complex technical software implementations

For more information about us, visit https://patientkeepercareers.com/careers/search.dot
Job Location: Waltham, Massachusetts, United States
Position Type: Full-Time/Regular
Last Edited: 02/20/2019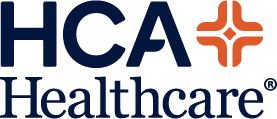 HCA is committed to the care and improvement of human life and strives to deliver high quality, cost effective healthcare in the communities we serve.
Learn more about HCA