Software Quality Assurance Engineer II
PatientKeeper - Waltham, Massachusetts
Job Code: 26665-12783
Full-time
Varies
PatientKeeper, a leading firm in the growing healthcare technology industry, has an exciting opportunity for an experienced technical Quality Assurance Engineer to join our talented QA Team.
At PatientKeeper, we are expert in connecting healthcare information systems across hospitals and physician practices to create a single software work environment for physicians. Our teams develop and maintain a unique suite of applications that physicians use to take care of their patients. What's so unique? In an industry where EMRs are viewed by many physicians as barrier to care, physicians love their PatientKeeper. Our applications are based on modern UI and technology standards (Java Stack, Native Swift iOS, Native Java Android).
In this critical role, you are ensuring the quality and reliability of PatientKeeper's software products. You will perform all the stages of manual testing such as functional, integration, system and end-user testing. Responsibilities include manual testing the ePrescription and Medication Reconciliation product suite including backend components (interfaced systems) of our software prior to release to clients. Strong software QA knowledge, attention to detail and analytical capabilities are a must. A technical background with good understanding of three tier architecture, database layer and server side components is necessary.
Required Skills:
Software testing (manual testing) and delivery in web/Java/J2EE environments
Strong analytical and troubleshooting skills
Ability to learn quickly and produce quality work in deadline-driven situations
Strong SQL skills, experience with relational databases
Good understanding of XML
Good working experience with application or web servers like IIS, Tomcat etc.
Ability to analyze log files and java stack traces to investigate issues and identify failures
Ability to execute automation scripts
Proven ability to create thorough test plans tied to business requirements
Sound understanding of all aspects of software testing
Desire to learn and work on complex applications
Must be able to work within a team environment
Candidate should possess good communication skills and positive attitude
A technical background with good understanding of three tier architecture, database layer and server side components is necessary.
Desired Skills/Experience:
MEDITECH systems is highly desirable
Software testing for handheld units (Smartphones)
Healthcare industry, HL7 messaging standard and familiarity with clinical data
Source code control system like SVN, GIT
Knowledge of Rancher, Docker a plus
Required Experience:
Core Competencies:
Bachelor's degree in C/S or related field
2-3 years of software quality assurance in a Java/J2EE environment
Significant experience in testing of complex, high-performance enterprise software, using n-tier architectures, preferably in a software product company
Ability to write simple and complex SQL queries for backend testing
Experience validating software across different browsers
Experience using a bug tracking system like Jira, Bugzilla etc.
Experience with web services and validating the XML output
Working knowledge of Agile software development techniques
Ability to write precise test scenarios and test cases
Experience working on client issues
For more information about us, please visit https://patientkeepercareers.com/careers/search.dot?facilityId=all
Job Location: Waltham, Massachusetts, United States
Position Type: Full-Time/Regular
PatientKeeper, Inc. is an Equal Opportunity Employer company
Last Edited: 02/20/2019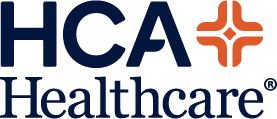 HCA is committed to the care and improvement of human life and strives to deliver high quality, cost effective healthcare in the communities we serve.
Learn more about HCA