Technical Applications Analyst
PatientKeeper - Waltham, Massachusetts
Job Code: 26665-13664
Full-time
Varies
PatientKeeper – a leading provider of healthcare applications for physicians – is now part of HCA, the largest provider of healthcare services in the U.S. We are expert in connecting healthcare information systems across hospitals and physician practices to create a single software work environment for physicians. Our team develops and maintains a unique suite of applications that physicians use to take care of their patients. What's so unique? In an industry where EMRs are viewed by many physicians as barrier to care, physicians love their PatientKeeper.
We are seeking a Technical Applications Analyst to join our Services Team to provide dedicated support to PatientKeeper's largest client/parent company.
In this role, you will not only be working with leading edge technologies but you will be directly impacting the quality of care for hundreds of thousands of patients everyday across the US. As a leading provider of healthcare applications for physicians, we work with hospitals, health systems, and medical group practices to automate physician workflow and improve the physician experience with technology.
The Technical Applications Analyst will provide dedicated support to PatientKeeper's largest client/parent company to troubleshoot and resolve technical and usage issues on the handheld, web interface, and server levels. A combination of exceptional technical aptitude, analytical skills, customer service orientation, and communications skills are crucial for success in this position. You will play a critical role in ensuring the quality and reliability of PatientKeeper's Advanced Clinicals application at this strategic account. The ideal candidate will have previously supported large projects with high visibility.

Responsibilities:
Work with PatientKeeper's largest enterprise client/parent company to tune newly deployed applications
Provide remote support of PatientKeeper applications via phone, email, and web in a team setting
Gather and analyze data in order to isolate and resolve application level issues
Manage client expectations around application functionality
Contribute to the development of serviceability tools
Provide application functionality and usage training to client
Collaborate with Product Management, Cross Function IT Groups, QA, and Development teams on product issues resolution
Work as Project Manager for large operations projects
Track and manage issues for operations and implementation projects
Participate as active member of ongoing implementation and maintenance projects
Some responsibility for off hours support during significant events
Some travel may be required, up to 20%

Required Education and Experience:
Bachelors degree is required (CS, EE, IS, preferred)
A minimum of 3-5 years related professional experience
Hands-on experience with Clinicals applications

Required Skills:
Able to manage multiple tasks with competing priorities
Comfortable balancing project work with interrupt-driven responsibilities
Demonstrated ability to maintain a professional demeanor in urgent support and mission critical client situations
Strong analytical thinker with excellent problem-solving ability; eager teacher and learner
Ability and willingness to coach junior team members
Excellent communication skills with capacity to create and deliver formal presentations and interpret technical situations for lay audiences
Strong organizational skills used to manage large projects and issues tracking
Experience with HL7 interfaces associated with business oriented software
Working knowledge of relational databases and SQL

Preferred Skills:
Exposure to Meditech or other HIS' a plus
Experience with Java or other object-oriented programming languages
Experience with web development technologies (Apache Tomcat/JSP/PHP/HTML/XML/JavaScript)

For more information about us, please visit https://patientkeepercareers.com/careers/search.dot
Job Location: Waltham, Massachusetts, United States
Position Type: Full-Time/Regular
Last Edited: 12/05/2018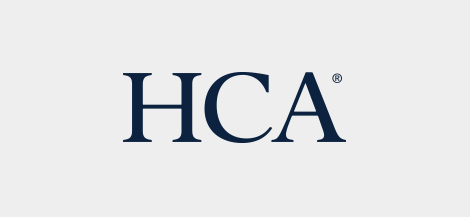 HCA is committed to the care and improvement of human life and strives to deliver high quality, cost effective healthcare in the communities we serve.
Learn more about HCA