Technical Support Systems Engineer
PatientKeeper - Waltham, Massachusetts
Job Code: 26665-13250
Full-time
Varies
PatientKeeper – a leading provider of healthcare applications for physicians – is now part of HCA, the largest provider of healthcare services in the U.S. With growth come new opportunities, so we are seeking a Technical Support Engineer to join our Services Team. As a Technical Support Engineer, you will work with leading edge technologies troubleshooting and resolving technical and usage issues on handheld, web interface, and server products. You will play a critical role in ensuring the quality and reliability of PatientKeeper's applications. PatientKeeper helps healthcare providers spend more time solving patients' problems and less time solving IT problems. A combination of exceptional technical aptitude, analytical skills, customer service orientation and communications skills are crucial for success in this position.
Responsibilities:
Technical support of PatientKeeper applications via phone, email, and web in a team setting
Navigate, troubleshoot, and resolve application, system, and network connectivity issues on handheld devices and personal computers remotely
Document and maintain support cases in company CRM (SalesForce)
Provide explanations of application functionality and usage to clients
Document solutions to problems and contribute to knowledge base
Interface with Product Management and Product Development to improve product design and quality
Collaborate with Product Development, QA, and Development teams on product issues and bug resolution
At times, installation and configuration support for Technical Services deployment team
Must carry mobile phone for off-hours accessibility on a rotating schedule
Training, Experience, and Education:
Bachelor's degree required
0-2 years professional experience
Technical and Support Skills:
Able to manage multiple tasks with competing priorities
Comfortable balancing project work with interrupt-driven responsibilities
Strong interpersonal skills with a customer service orientation (i.e., patience and poise under the pressure of solving a real time client service issue)
Strong analytical thinker with excellent problem-solving ability; eager learner
Excellent oral and written communication skills; ability to interpret technical situations and effectively communicate to lay audience
Strong hardware and software troubleshooting skills
Familiarity with Java or other object-oriented programming languages
Working knowledge of Windows operating systems
Preferred Skills:
Familiarity with web development technologies (Apache Tomcat/JSP/PHP/HTML/XML/JavaScript
Working knowledge of relational databases and SQL
Basic knowledge of HL7
Prior experience in Healthcare industry
Understanding of clinical workflows
For more information about us visit our career page/video at http://www.patientkeeper.com/about-us/careers.html
Job Location
Waltham, Massachusetts, United States
Position Type
Full-Time/Regular
Last Edited: 08/24/2018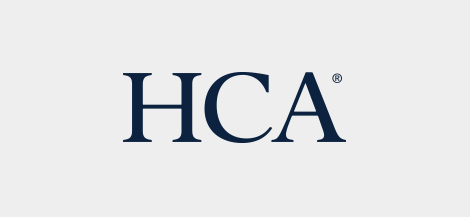 HCA is committed to the care and improvement of human life and strives to deliver high quality, cost effective healthcare in the communities we serve.
Learn more about HCA