Manager Quality Assurance
PatientKeeper - Waltham, Massachusetts
Job Code: 26665-13314
Full-time
Varies
Would you like to join a Quality Assurance team delivering cutting-edge software to the healthcare domain? We are expert in connecting healthcare information systems across hospitals and physician practices to create a single software work environment for physicians.

PatientKeeper, a leading provider of healthcare applications for physicians, is now part of HCA, the largest provider of healthcare services in the U.S. With growth comes new opportunity, so we are searching for a Manager, Quality Assurance to join our team.
Overview
This position requires a versatile manager with significant experience in testing enterprise-scale software applications in diverse system configurations and environments. A talented and motivated candidate can quickly acquire significant responsibilities, and provide leadership in the engineering teams. The QA Manager will be responsible for assisting functional management in leading the execution and deployment of the defined strategic quality plan. Leverage resources and motivate personnel to create high performance culture. Collaborate with cross-functional stakeholders to sign off on product releases.
Core Responsibilities
Manage a team of quality assurance engineers responsible for testing enterprise web and handheld applications, as well as, backend components
Demonstrate technical proficiency in testing, troubleshooting and root cause analysis
Design, develop and improve test plans, test cases, and other department documentation
Work with the automation team to increase automation coverage against software modules
Prepare time estimates and schedule for testing activities
Present test findings and relevant release readiness recommendations to senior management
Act as an agent of change focused on best of breed QA processes, test methodologies and metrics
Provide guidance, support and mentoring to assigned staff members
Ability to build good working relationships, within the QA department and across the company
Good verbal and written communication skills is necessary
Minimum Qualifications
Bachelors of Science in information technology, computer science or equivalent education; MS is preferred
The ideal candidate will have a minimum of 8 years of software QE experience and a minimum of 2 years managerial experience
Broad technical knowledge in software QA methodologies, test design and implementation
Must possess good analytical and troubleshooting skills at both the product and system level
Candidate must demonstrate understanding of entire development process, including specification, documentation and quality assurance.
Ability to work successfully in a team environment
Excellent communication skills and a demonstrated ability to manage a team of professionals
Experience testing enterprise software applications in the web analytics or Internet applications domain
Experience with several of the major databases, especially Oracle
Experience with web servers especially Tomcat
Solid knowledge of SQL; experience working with Perl, JavaScript and XML
Experience with Windows OS
Proven ability to remain calm under pressure and deliver product quality assurance in fast-moving environment
Self-motivated, highly productive and positive attitude
Comfortable with rapid pace, compressed schedules
Agile experience desirable
For more information about us, please visit https://patientkeepercareers.com/careers/search.dot

Job Location: Waltham, Massachusetts, United States

Position Type: Full-Time/Regular




PatientKeeper, Inc. is an Equal Opportunity Employer company




Last Edited: 09/07/2018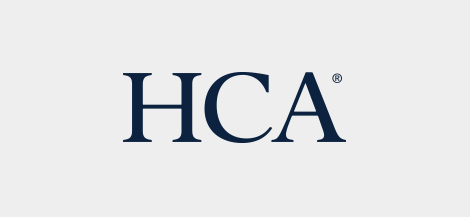 HCA is committed to the care and improvement of human life and strives to deliver high quality, cost effective healthcare in the communities we serve.
Learn more about HCA