Senior Clinical Implementation Consultant
PatientKeeper - Waltham, Massachusetts
Job Code: 26665-13437
Full-time
Varies
PatientKeeper – a leading provider of healthcare applications for physicians – is now part of HCA, the largest provider of healthcare services in the U.S.
At PatientKeeper, we are expert in connecting healthcare information systems across hospitals and physician practices to create a single software work environment for physicians.
We are seeking a Clinical Implementation Consultant to join our Services team. This is position is based in Waltham, Massachusetts. At this time, we are not considering remote candidates.

Our Clinical Implementation Consultants lead the delivery of our clinical solutions that allows our clients to enhance their operational efficiency, quality of care and level of clinical practice. They assume a variety of roles, including application configuration, workflow and information analysis, testing and issue resolution, and training in the course of implementing and deploying the PatientKeeper clinical product.

Responsibilities:
Perform clinical and business workflow analysis, documentation & optimization
Work with clients to define system design and configuration
Conduct systems planning; system and application configuration and system validation
Train clients on software applications (admin and end user) ensuring full knowledge transfer
Manage client expectations around application functions
Assist clients in defining workflows and system design
Investigate, track and resolve client issues
Support go live activities for system activation
Required Skills:
Excellent business process analysis skills are required
Excellent interpersonal and written communication skills
Strong motivation & team orientation
A desire to learn new skills & technologies
Microsoft Office applications knowledge, including use of MS Visio for workflow documentation
Ability to meet travel requirements of 50%-60%
Ability to work on multiple ongoing projects
Superior analytical and problem solving skills
Highly organized with attention to detail, execution and follow-through
Knowledge of health care industry and clinical workflows required
Required Experience:
Bachelor's Degree along with 5+ years of related professional experience
Experience implementing clinically oriented software solutions
Experience with Healthcare IT systems
Clinical background/experience is a plus
Knowledge of clinical workflows is required
Experience implementing CPOE systems preferred
Experience working with physicians preferred
Project methodology and/or software lifecycle experience ideal
For more information about this opportunity and PatientKeeper, visit us at https://patientkeepercareers.com/careers/search.dot
Job Location
Waltham, Massachusetts, United States
Position Type: Full-time, permanent
Last Edited: 02/20/2019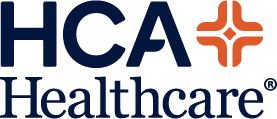 HCA is committed to the care and improvement of human life and strives to deliver high quality, cost effective healthcare in the communities we serve.
Learn more about HCA