UX/UI Design Intern
PatientKeeper - Waltham, Massachusetts
Job Code: 26665-13536
Temporary
Varies
At PatientKeeper, we are expert in connecting healthcare information systems across hospitals and physician practices to create a single software work environment for physicians.
In an industry where EMRs are viewed by many physicians as barrier to care, physicians love their PatientKeeper. Our applications are based on modern UI and technology standards (Java Stack, Native Swift iOS, Native Java Android).
Our growing UX/UI team is looking for a UX/UI Design Intern who enjoys simplicity, utility and is passionate about constant improvement. Designers at PatientKeeper work within a cross-functional team to bring excellence to our digital products. We are looking for an intern with an interest in design and a willingness to learn more about the UX design process.
As an intern you will:
Get a practical understanding of all aspects of the UX process and how it fits into the larger product development structure
Communicate with doctors and receive real-time feedback from the field
Have an opportunity to learn more about UX while working on real-life products for hospitals
Learn more about Information Architecture and Interaction Design
Learn to write user stories and translate them into wireframes
Responsibilities:
Transform business requirements and user research results into interactive experiences through flowcharting, wireframing, prototyping, spec-writing and visual design
Collaborate with product managers and developers to define product requirements
Conduct and analyze results from user testing to translate it into experience design
Design the UI elements and visual experience of products and features
Help refine and establish workflows and processes where needed
Provide UX/UI quality assurance and feedback
Qualifications:
Candidate for a BS degree in Graphic, Interface, Information or Interaction Design, Human-Computer Interaction, Product Design, or other relevant fields
Strong interest in User-Centric Experience Design
Research and analytical skills
Attention to small details
Strong written and verbal communication skills
Information Architecture and flowcharting skills
Knowledge of Adobe Photoshop and Illustrator
Basic knowledge or HTML, CSS and modern web and mobile design
An ability to switch back and forth between qualitative and quantitative thinking (i.e. right-left brain balance)
Nice to have qualifications:
Experience with wireframing tools like Balsamiq, Sketch and OmniGraffle
Experience developing user personas and stories
Experience with user testing
Experience with rapid prototyping (Axure, InvisionApp, etc.) is a plus
If you have a portfolio it's a plus, if not, we'd like to see a few examples of flowcharts or logic flows
For more information about this opportunity and PatientKeeper, visit us at https://patientkeepercareers.com/careers/search.dot
Job Location
Waltham, Massachusetts, United States
Position Type
Temporary/Intern
Last Edited: 10/25/2018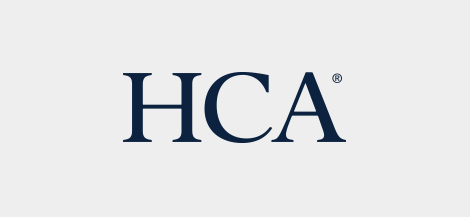 HCA is committed to the care and improvement of human life and strives to deliver high quality, cost effective healthcare in the communities we serve.
Learn more about HCA